NCSAA 5k Run / Walk (and 1-Mile Walk)
Saturday, September 14, 2019
9:00 AM
For more details and to register online: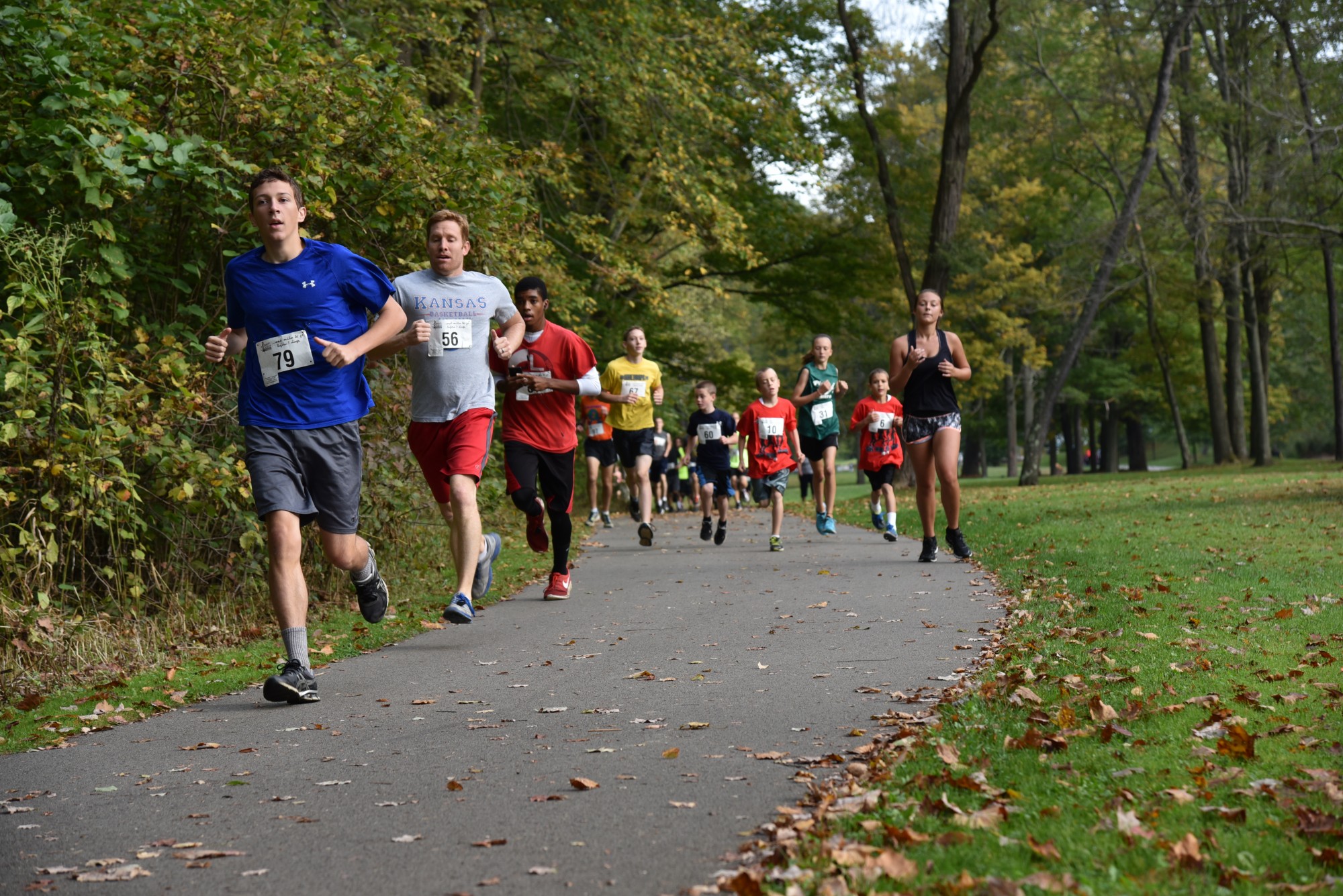 The 7th Annual NCSAA 5k Run / Walk will be held on Saturday, September 14, 2019 -- at Brady's Run Park in Beaver Falls, PA. The event will include a 5k Run / Walk, as well as a 1-Mile Walk (for those walkers who would prefer to not walk the entire 5k).
The run and walk will both begin at 9:00 AM. (Registration begins at 7:30 AM.)
All proceeds will benefit the non-profit mission and work of the National Christian School Athletic Association.
Individuals can register either as standard participants (runner or walkers who pay a registration fee of $25) or as fundraising participants (runners or walkers who find sponsors willing to donate to NCSAA, in lieu of paying a registration fee).
We'd greatly appreciate if you'd be willing to register as a fundraising participant to help us reach our $10,000 fundraising goal for this event. It's as simple as sending an e-mail to family and friends, letting them know you'll be participating and would appreciate their support...and you can even send your e-mail right through our automated system!
Awards will be presented to the top three overall 5k male and female finishers, as well as to the top three 5k male and female finishers in each age group (7 and under, 8-11, 12-14, 15-18, 19-29, 30-39, 40-49, 50-59, 60-69, 70+).
AGAIN THIS YEAR...a 5k team competition! Put together a team of five or more people who will participate in the 5k. Team scoring is done via cross-country format (each of your team's top five finishers earns points equal to their overall place in the 5k race, and the team with the lowest score wins). All team members are also eligible for regular age group awards, as well.
After you register for the event (and within a week or two of the date of the event), you will receive (by e-mail) additional, detailed instructions regarding race-day details, directions, etc. All participants that register by August 31 will receive a t-shirt at on-site registration. Post-race food and drinks will also be provided to all participants, and you'll be entered into our fun prize giveaway, which will take place after the race.
If you have any questions, please feel free to contact NCSAA at 724-846-2764 (phone) or questions@ncsaa.org (e-mail). Thanks for your interest in this year's event!