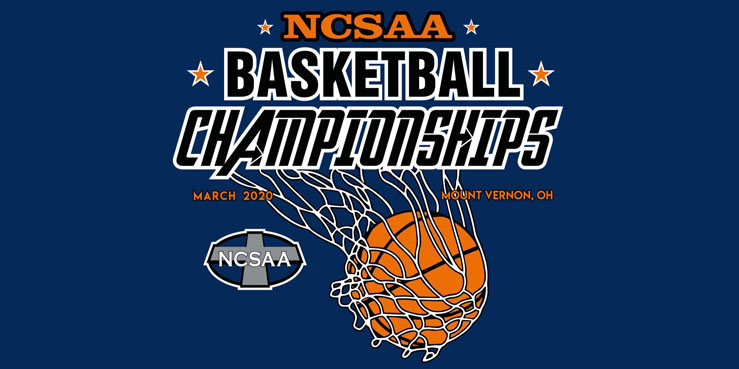 Welcome to the National Christian School Athletic Association!
NCSAA is committed to the pursuit of Christ-centered excellence in athletics, as well as ministering with the love of Christ to youth, schools, and communities nationwide. We're excited to extend our many programs and services to meet the athletic needs of your school. Give us a call today to learn more!

A Single Cup of Water - Part 3
April 1, 2020
My friends, my brothers and sisters in Christ, how we live and serve in this time – these moments of stress and isolation – are so critical. Like a single cup of water, your life matters. My choices – how I treat others, how I use my words, whether I am willing to be humbled – matter.
A Single Cup of Water - Part 2
March 30, 2020
Reminders come in humbling ways, and these recent weeks have born evidence of my weakness. I've been aware of my own fragility; I've felt the weight of decisions that prove that I am not strong; and each day I struggle to fully admit that I need mercy…
A Single Cup of Water - Part 1
March 29, 2020
I've had a lot on my mind lately; I'm not alone in this. Despite all the social distancing -- the working from home, having my groceries delivered, and missing being at the track this spring -- and the interruption and isolation that this has thrust upon my life, I realize that we are all still together in this...
More News »
We invite you to join as an NCSAA member for the coming year!
Is your school passionate about Christian athletics -- pursuing excellence "as working for the Lord, not for men", competing in a way that declares the name of the Giver of all gifts, encouraging your athletes' relationships with Jesus Christ, and impacting your community with the love that flows from that most important relationship? The mission of NCSAA is rooted in these goals, and we hope that you'll consider joining as an NCSAA member school or group, if you have not already done so!
NCSAA would love to have your teams consider participating in an NCSAA tournament during the coming year. We host some of the largest Christian school events in the region -- featuring quality competition, excellent facilities, and opportunities for team-building and for your athletes to be challenged in their relationship with Jesus Christ.
We also offer the Wellspring of Life Initiative, a team-building resource designed by NCSAA especially for Christian schools -- made available to your coaches to help lead their athletes in the pursuit of Christ-centeredness as they compete throughout their seasons, and to help them better understand how to thrive and glorify the Lord in the setting of teams (both in their sports and in their lives).
Please consider, then, being a part of our community this year -- taking advantage of the above services, as well as being a part of our regional and national rankings for Christian school teams and athletes -- in partnership with many Christian schools across the country! We look forward to hearing from you soon!