NCSAA Membership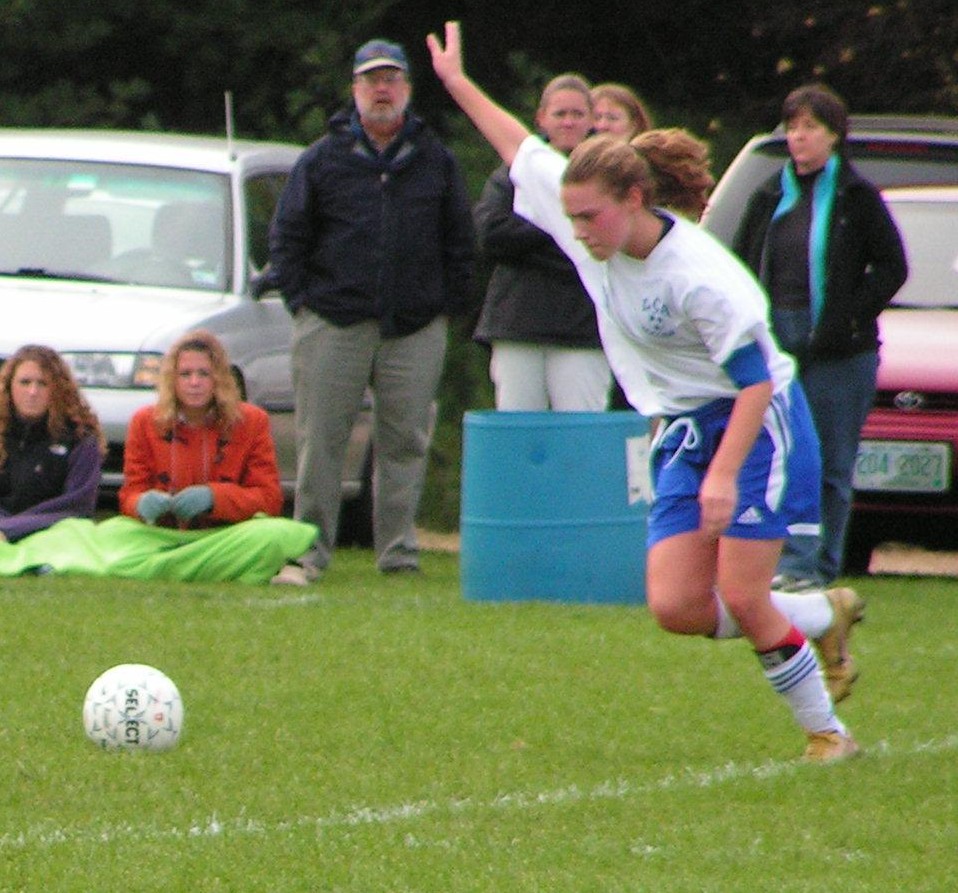 We invite Christian schools (and Christian homeschool teams) to join us (and hundreds of other Christian schools across the country) in support of ministering to youth, schools, and communities with the love of Christ. We're passionate about the mission of pursuing Christ-centered excellence in athletics, meeting the athletic needs of Christian schoools, and impacting communities with the love of Christ...and we hope you'll consider joining us this year!
NCSAA annual membership dues are $150. CLICK HERE, or call us at 724-846-2764, in order to join!
NCSAA Member School benefits include:
Your School's Athletic Profile Page
Every NCSAA member school has its own "home page" on our site — complete with basic school information, game results, team rankings, and athlete stats. A great resource to help your athletic program keep your teams, families, fans, and local media up-to-date with your teams!
NCSAA National and Super-Regional Rankings
Submit your game results, and your team will be included in our exclusive Christian school national and regional team rankings. This opportunity provides great P.R. for your school, a good resource for your local media, and is a lot of fun for your players and fans.
Athlete Statistical Rankings
Keep your athletes' stats up-to-date online (you can update these cumulatively at any point during the season), and they'll be included in our national Christian school athlete rankings, which are published to the attention of college coaches throughout the season.
NCSAA All-American, Super-Regional, and Coach of the Year Awards
These are the most extensive national and regional awards programs that exists for Christian school athletes and coaches -- with opportunities for recognition in various sports, divisions, and regions. At season's end you can nominate your deserving players and coaches for recognition!
NCSAA Recruiting Service
Your athletes can be included, at no cost, in the only recruiting service of its kind in the country, which is used by college coaches nationwide to recruit athletes from NCSAA member schools.
Wellspring of Life Initiative Resources
This program, available exclusively to NCSAA member schools, is a set of season-long, Biblically-based resources for your coaches to use throughout their seasons -- to impact their teams' way of thinking about sports, challenge their players in a genuine relationship with Jesus Christ, and pursue a truly Christ-centered focus in your school's athletic program. To complement the set of three season-long team booklets you'll receive with your member packet (one each for the fall, winter, and spring seasons), you'll also receive suggestions for implementing the program with your teams, unique goal-setting tools to help your athletes in the pursuit of the Biblical disciplines, and an online delivery format that you can use with your athletes' families. The Wellspring program is new each year, so that your coaches have a fresh Biblical challenge to present to each team, each season, each year.
Member Discount Program
We're building a powerful tool to access significant members-only discounts on the things your school currently purchases — uniforms, sporting goods, office supplies, banners, trophies and awards, web site design, school insurance, and much more. By using the Discounts Program, you should be able to save more money than you spend on NCSAA membership each year!
NCSAA Tournament Discounts
Consider bringing your team to participate in some of the top Christian and private school tournaments in the country! As a member school, you'll receive major discounts on team participation. Browse our growing list of events online!
Discounted Rates to Christian College Sports Camps Nationwide
We partner with Christian colleges nationwide to offer our member schools significantly reduced prices on attending summer sports camps across the country. Browse the online list to see what's available in your region!
Coaches' and Teachers' Job Openings
Post your open coaching and teaching positions online, and we'll advertise them (at no cost to you) in major Christian magazines and media sources nationally. This benefit is worth more than the cost of your membership!
Student Eligibility for Christian College Scholarships
Various Christian colleges offer scholarships (exclusively available to NCSAA member school students) which can exponentially multiply the value of your membership, in the opportunity to save your students significant amounts of money on their college education.
Complimentary Membership to ExploreChristianEducation.com
NCSAA is not simply an athletic organization; we are an organization committed to Christian education, and we are acutely aware of the struggles and needs facing Christian schools in today's academic and financial climate (meaning that Christian schools are having a hard time convincing families of the importance of Christian education, in the face of financial struggles for those families -- which, in turn, creates financial struggles for Christian schools). So...because we want to help your school communicate with families in your local and regional communities about the importance of Christian education and the opportunities available at your school, we have forged a partnership with ExploreChristianEducation.com -- and your NCSAA membership now includes a complimentary membership to ExploreChristianEducation (an annual value of $150 or more). Through this partnership we'll be able to provide a profile for your school in the unique School Finder, suggestions for use of the ExploreChristianEducation website resources to promote Christian education to local families, as well as a number of great resources that your school can use to engage your local community in the process of examining, understanding, and considering the value of Christian education. This is one of NCSAA's major new initiatives to help Christian schools in the place where they are struggling most. Please join us in the battle for the future of Christan education!
No-Cost Advising and Mediation Services for Schools and Leagues
We're available to counsel athletic directors, coaches, or leagues that are facing difficult situations or need some advice about how to handle an issue. Often an unbiased third party is helpful in navigating a conflict, and we're available to assist in seeking a Biblical solution to what you're facing. Feel free to give us a call anytime; we'd appreciate the opportunity to talk with you and to be a help!
...and much more! Community outreach programs and resources. Ministry and missions opportunities for your athletes. Speakers' Bureau. Interactive Christian athletic blog. League partner opportunities. Team Sponsorship Program. Access to unique fundraising opportunities and school mentoring services. More benefits added each year, and throughout the year!
Want to become an NCSAA Member School? CLICK HERE
If you have any questions about NCSAA membership, please call us at 724-846-2764. We have ways to make membership affordable even for schools with the tighest budgets, and we'd love to have you join us!